When it comes to writing a listing description for Airbnb, VRBO, or your website, there are a few key things you should keep in mind.
More than anything, you want to appeal to your perfect guest avatar (target market) with a descriptive story of their experience at your property.
Be creative in your description in order to really capture the attention of potential guests. Here are a few tips on how to write a badass listing description for your vacation rental:
Always remember your perfect guest avatar and their perfect guest experience.
Create a list of emotional keywords and SEO keywords to keep handy as you write.
Pull words and themes from your reviews (Voice of Customer).
Tell a story of the guest experience as they arrive and enjoy the space.
Ensure guests can envision the space without providing a long, detailed, room-by-room walk-through.
Highlight what makes you different & better!
Use photo captions to highlight specific details, amenities, and rooms.
NEVER start your listing with a list of rules, extra fees, or a list of what isn't provided (these should be provided in the rules section).
Your website listing should be different from your OTA listing! (Different user experience).
Mention your 5-star hospitality, why you enjoy hosting, or what makes you an amazing host (share a review or pull from reviews, if you want).
Use shorter sentences and add spaces between paragraphs for ease of reading.
On your website, use tabs and accordions to provide longer details and lists.
The longer it is, the less likely people will read every detail. Be engaging, but concise.
Important!!! DO NOT write a boring list of amenities, provide a room-by-room layout, or warn people about all your rules!
Examples
Twisted Horns Ridge – The Patio Casita – Listing Description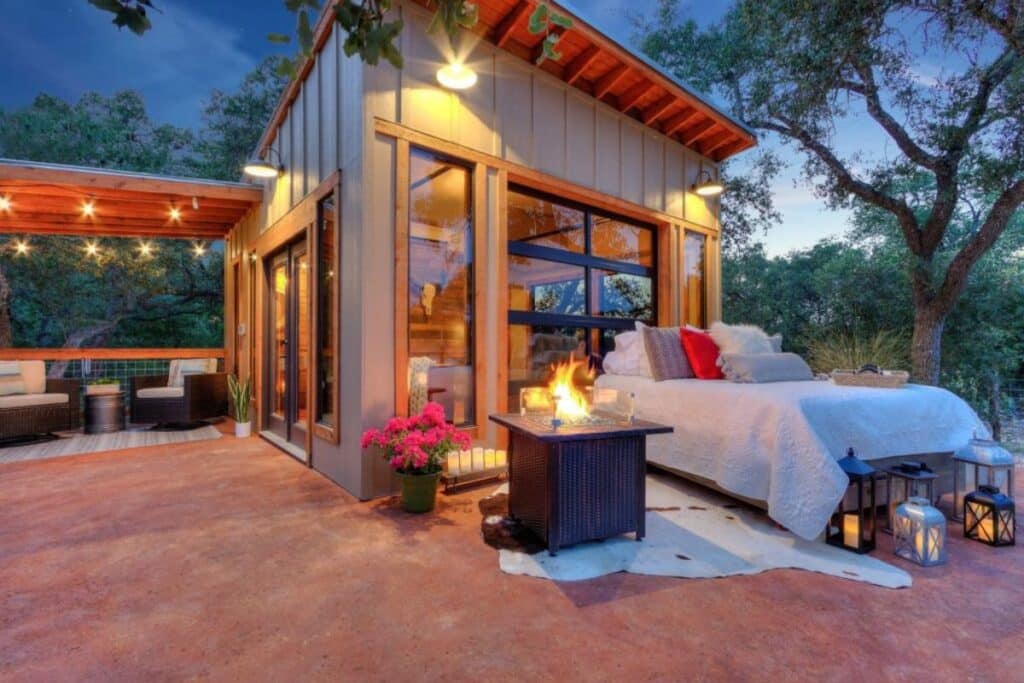 Located on 72 gorgeous tree-covered acres, our romantic casita offers the perfect blend of the beauty and peace of the Hill Country and the luxurious comforts of home. It's time to relax, reconnect, and renew while taking in the sights and sounds of the breathtaking Texas Hill Country.
Enjoy morning coffee and sunrise from the rockers. Keep a low profile and nap, read, play games, or explore the ranch during the day, then hop in our galvanized steel splash pool under a shady umbrella.
Prepare a quiet dinner from the Blackstone griddle and end your day enjoying the breathtaking Texas skies as you soak in the private hot tub.
This Hill Country vacation rental is designed as a romantic getaway.
Refresh yourself with your own private outdoor shower or bubble bath. Nap, read, play games, or explore the ranch during the day or head out to one of the nearby state parks or small towns.
Get back in time for dinner from the Blackstone grill and spend your evening in the hot tub with views of the starry Texas skies – the perfect way to end any day.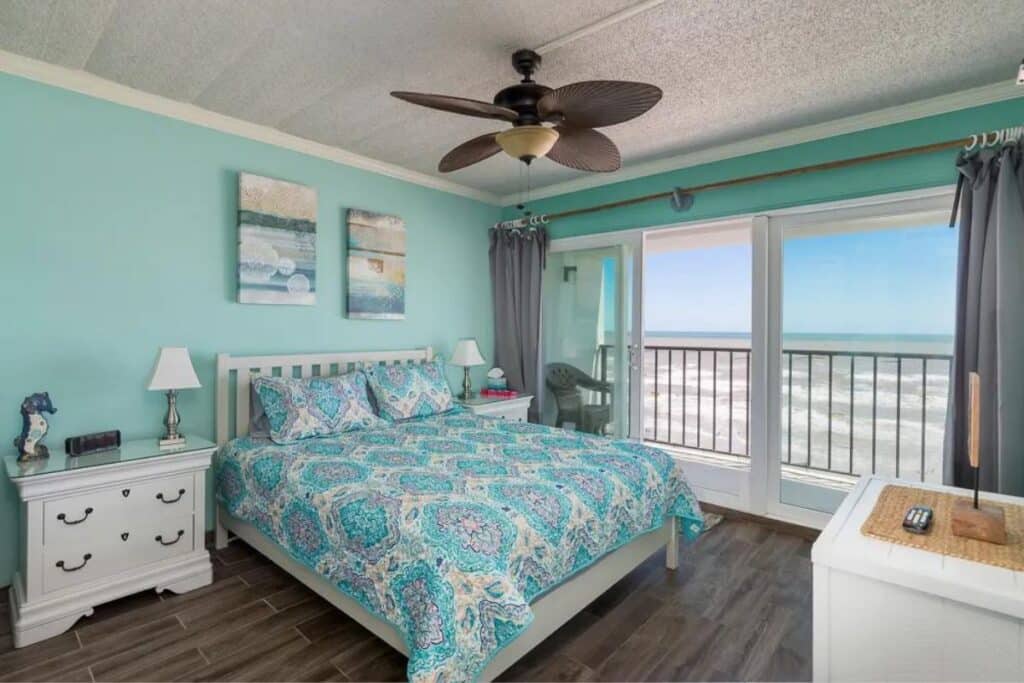 Whether you're trying to attract guests to your vacation rental or simply want to stand out from the competition, writing a badass listing description for your vacation rental website is THE key.
Using descriptive language, highlighting unique features of your property, and short, concise descriptions are the formula to guide you in writing a listing description that will motivate your target guests to book!
Download the Perfect Guest Avatar Workbook.
Sign up for my Savvy Host Newsletter.
Want more tips and insights about launching and elevating your vacation rental business? Check out this article full of advice from other industry experts.